SAY
SAINTS ANARGYROI YOUTH
Welcome to The Youth Connection!
This webpage is a place to access interesting, educational and informative resources especially for the youth of Sts. Anargyroi. Take time to check out all the links and learn about the great offerings of the Orthodox world online. Here can be found games and videos, newsletters and daily readings as well as a place to share your own thoughts! Let us know what you think!
---
Youth Cookout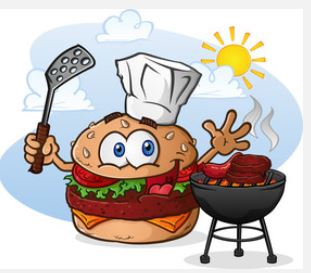 All children in HOPE (K-2), JOY (Ages 7-11) and GOYA are invited to a welcome back youth cookout on
Sunday, September 12th after church.
Hope to see you there!
---
Sunday School
Begins Sunday, October 3rd
---

St John Chrysostom Oratorical Festival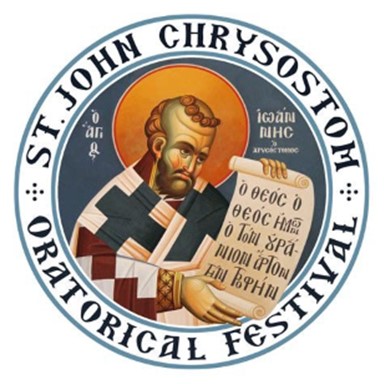 The Saint John Chrysostom Oratorical Festival happened on April 11th despite thirteen months of pandemic. Three talented members of our community's youth participated, each articulating eloquently the challenges that have arisen for all Orthodox Christians in this unprecedented year.
Seventh-Grader Joseph La Rosa spoke of the difficulties that come with worshiping together on Zoom, but then skillfully drew attention to the opportunities that so many now have to participate in liturgies globally.
Vaia Christakos, grade eight, also described the challenges of online church services, noting that an Orthodox Divine Liturgy engages all the senses.
Dimitri Skafidas, a senior at St. John's School, noted the challenges that heightened political tensions have brought to us all in the last year, entreating all Orthodox Christians to forgive those with different views and to strive for understanding.
Dimitri will represent our parish at the Senior Division, as will Vaia for the Junior Division, at the Metropolis Festival on May 8th at St. Catherine's Church in Braintree. Congratulations to Joseph, Vaia, and Dimitri for letting their talents shine!

Learning Greek is so much fun!
New Links!
Click below to enlarge & print

Learn the Greek National Anthem
Click on the flag below to view & print the words

Click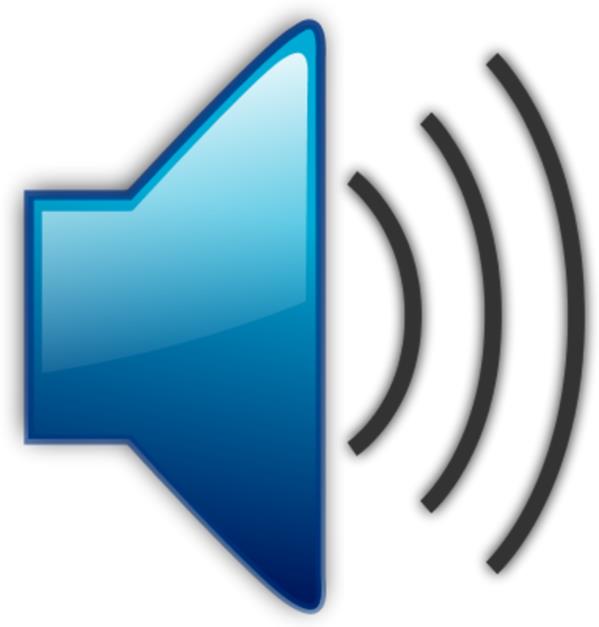 to listen to the Anthem.



Learn the Greek Alphabet
(click below to view and print pages)




more than 600 FREE Greek games and activities

Metropolis of Boston Camp

MBC's mission is to gather Orthodox Christian youth (ages 8-18) from the Metropolis and beyond to be a part of an unforgettable experience. Campers strengthen their faith and establish relationships based on the camp pillars: Trust, Honesty, Respect, Forgiveness, Openness, and Love.


Online Chapel

Read today's prescribed Epistle and Gospel passages
and learn about the saints commemorated by the Church on this day
Sunday School
Sunday School will begin on
Sunday, October 3rd
Please see details on this page.
Below are some resources that can be used at home:
Tending the Garden of Our Hearts
are podcasts for children and families.
Raising Saints is a terrific audio resource for parents and teachers.
Use these for self-enrichment.
~~~

Father Greg:
---

Greek School will begin on
Friday, October 1st
You can view and print the Greek School Registration Form here.
Our Greek School program is made possible through the great dedication and efforts of our teacher volunteers. For further information please contact Veronica Moe at GreekSchool@stsanargyroi.org.
HOPE & JOY
HOPE (ages 5-7 ) & and JOY (ages 7-11)
Zoom meetings only at this time. Please check back for updates.
GOYA
All students in Grades 7-12 are invited to join the GOYA.
Zoom meetings only at this time. Please check back for updates.
Pop Culture Coffee Hour Podcast
GAMES
Children's Bible Reader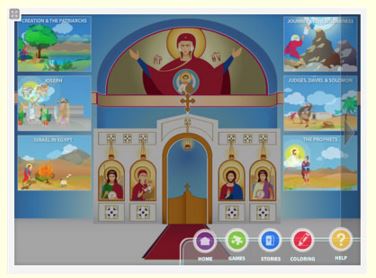 Saints Alive!


IconoGuess